You can find the Services settings under My Locations Services

Navigating Service Types

Begin by selecting a category from the Service Types drop down. In the image shown below we have selected Heavy Items.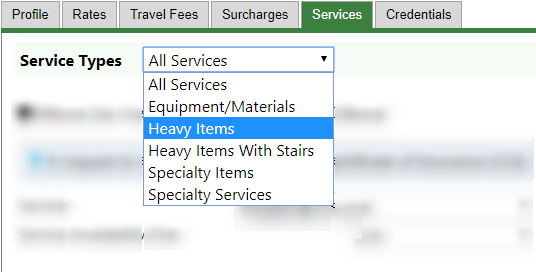 Available Services

Next select the Service drop down to see the options available for the chosen category. If you've already configured some of these options the text will be shown in a color that corresponds to the status legend (e.g. red text indicates the service is Not Offered).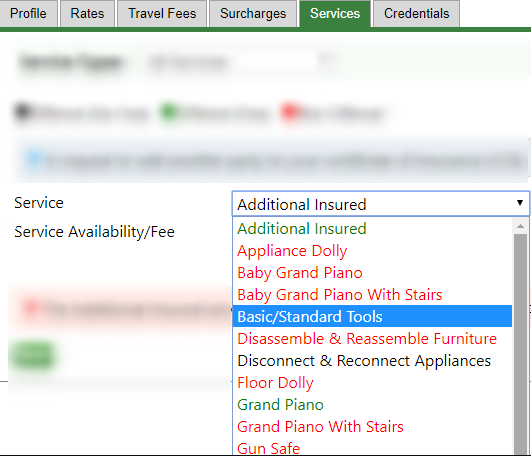 Confirm Settings

The most effective way to confirm that you have configured the service options is to select All Services from the category drop down. This will allow all service options, along with their corresponding status color, to be displayed in the Service drop down. This is represented in the image above.

Video Tutorials
Advanced Services & Rates